Privacy Policy
Operating Engineers Local Union No. 3 is committed to respecting your online privacy and recognize the need to protect the personal information you share with us. This Online Policy describes how we will care for your personal information. If you have any comments or questions regarding our online Privacy Policy, please contact us.
Notice
When we collect personal information, we will post a purpose statement that explains why the information is being collected and whether we plan to share it outside of Operating Engineers Local Union No. 3 or those working on our behalf. We will not transfer information to third parties unless we are legally required to do so.
Tracking Technologies
Part of this site utilizes tracking technologies, such as cookies. These technologies may serve to recall personal information previously indicated by a web user. You can set your browser to disallow the collection of cookies.
Tracking technologies gather information; such as internet domain names, internet protocol addresses, browser software and operating system types, and dates and times that Operating Engineers Local Union No. 3 is accessed.
We evaluate information that tracking technologies gather to improve this site and make your experience more enjoyable.
Choice
You can visit our site without sharing any personal information about yourself. However, if you make a purchase, the personal information you provide us including, but not limited to, your full name, address, phone number and email address will never be abused. The notice we provide when collecting personal information will help you make the choice.
Your Consent – Our Commitment
By using this website, you consent to the terms of this privacy policy and to our use of personal information for the purposes given above as well as those explained where we collect personal information.
If our policy changes, we will make every attempt to ensure that the changes are brought to our visitors' and clients' attention, including notice on the home page of this site.
Terms Of Use
We have developed these Terms of Use to govern your use of oe3.org. Your use of our site tells us you have read and agreed to these Terms of Use and to our our Privacy Policy. Please read both these documents carefully. If you do not agree with any of these terms, please exit oe3.org. Operating Engineers Local Union No. 3 reserves the right to deny access to the site to any person who violates these Terms of Use.
Copyright
All information, content, services and software displayed on, transmitted through, or used in connection with oe3.org, including for example news articles, reviews, directories, guides, text, photographs, images, illustrations, audio clips, video, html, source and object code, trademarks, logos, and the like (collectively, the "content"), as well as its selection and arrangement, is owned by Operating Engineers Local Union No. 3 (OE3). You may use the online content only and solely for your personal, non-commercial use, not to be distributed anywhere or to anyone. Your permissible use is limited to a single copy or download of any portion of the content, provided you do not remove any trademark, copyright or other notice from such content.
If you operate a website and wish to link to oe3.org, you may do so provided you agree to cease such link upon request from oe3.org. No other use is permitted without prior written permission of oe3.org. The permitted use described in this paragraph is contingent on your compliance at all times with these Terms of Use.
You may not, for example, republish any portion of the content, including logos, on any iternet, intranet or extranet site or incorporate the content in any database, compilation, archive or cache. You may not distribute any content to others, whether or not for payment or other consideration, and you may not modify, copy, frame, cache, reproduce, sell, publish, transmit, display or otherwise use any portion of the content. You may not scrape or otherwise copy our content without permission. You agree not to decompile, reverse engineer or disassemble any software or other products or processes accessible through oe3.org; not to insert any code or product or manipulate the content of oe3.org in any way that affects the user's experience; and not to use any data mining, data gathering or extraction method.
Requests to use content for any purpose other than as permitted in these Terms of Use should be directed to:
Attn: Legal Department
Operating Engineers Local Union No. 3
1620 South Loop Road
Alameda, CA 94502
Phone: (510) 748-7400
Copyright Complaints
Oe3.org respects the intellectual property rights of others. If you believe that your work has been copied in a way that constitutes copyright infringement or are aware of any infringing material placed by any third party on oe3.org, please contact us at:
Operating Engineers Local Union No. 3
1620 South Loop Road
Alameda, CA 94502
Phone: (510) 748-7400
Engineers News and Archives
OE3 makes copies of the monthly Engineers News publications available to the public through oe3.org. These include current editions as well as archives commencing from March 1943. The publications are merely digital duplicates of past Engineers News publications, and do not represent or reflect the opinions or positions of any employees, officers, affiliates or agents of OE3, or OE3 as an organization.
The publications are reproduced digitally in their entirety. The only exception pertains to the archival issues originally published by OE3 and IUOE Local 39 jointly, which can be identified by the reference to Local 39 on the front page of the particular issue. Because this digital reproduction is solely a project of OE3, OE3 has removed the pages of the Engineers News dedicated to Local 39 in such issues. All disclaimers and other provisions provided in these Terms of Use apply to the Engineers News and Archives section and the contents therein.
General Disclaimer and Limitation of Liability
While oe3.org uses reasonable efforts to include accurate and up-to-date information, we make no warranties or representations as to the accuracy of the content and assume no liability or responsibility for any error or omission in the content. Oe3.org does not represent or warrant that use of any content will not infringe upon the rights of third parties. Oe3.org has no responsibility for actions of third parties or for content provided or posted by others.
USE OF OE3.ORG IS AT YOUR OWN RISK. ALL CONTENT IS PROVIDED "AS IS" AND "AS AVAILABLE." NEITHER OE3, OE3.ORG, NOR ANY OF THE EMPLOYEES, AGENTS, CONTENT PROVIDERS OR LICENSORS OF ANY OF THEM, MAKES ANY REPRESENTATION OR WARRANTY OF ANY KIND REGARDING OE3.ORG, THE CONTENT, ANY ADVERTISING MATERIAL, INFORMATION, PRODUCTS OR SERVICES AVAILABLE ON OR THROUGH OE3.ORG, AND/OR THE RESULTS THAT MAY BE OBTAINED FROM USE OF OE3.ORG OR SUCH CONTENT OR SERVICES. ALL EXPRESS OR IMPLIED WARRANTIES, INCLUDING WITHOUT LIMITATION WARRANTIES OF MERCHANTABILITY AND FITNESS FOR A PARTICULAR PURPOSE, WARRANTIES AGAINST INFRINGEMENT, AND WARRANTIES OE3.ORG WILL MEET YOUR REQUIREMENTS, BE UNINTERRUPTED, TIMELY, SECURE OR ERROR FREE, ARE SPECIFICALLY DISCLAIMED. OE3.ORG AND ITS AFFILIATES ARE NOT RESPONSIBLE OR LIABLE FOR CONTENT POSTED BY THIRD PARTIES, ACTIONS OF ANY THIRD PARTY, OR FOR ANY DAMAGE TO, OR VIRUS THAT MAY INFECT YOUR COMPUTER EQUIPMENT OR OTHER PROPERTY AS A RESULT OF YOUR USE OF OE3.ORG.
IN NO EVENT SHALL OE3.ORG OR ITS AFFILIATES, EMPLOYEES, AGENTS, CONTENT PROVIDERS OR LICENSORS BE LIABLE FOR ANY INDIRECT, CONSEQUENTIAL, SPECIAL, INCIDENTAL OR PUNITIVE DAMAGES INCLUDING, WITHOUT LIMITATION, DAMAGES RELATED TO UNAUTHORIZED ACCESS TO OR ALTERATION OF YOUR TRANSMISSIONS OR DATA, THE CONTENT OR ANY ERRORS OR OMISSIONS IN THE CONTENT, EVEN IF ADVISED OF THE POSSIBILITY OF SUCH DAMAGES. IN NO EVENT SHALL OE3.ORG OR ITS AFFILIATES, EMPLOYEES, AGENTS, CONTENT PROVIDERS OR LICENSORS BE LIABLE FOR ANY AMOUNT FOR DIRECT DAMAGES IN EXCESS OF $100.
Indemnity
YOU AGREE TO INDEMNIFY, DEFEND AND HOLD HARMLESS, OE3.ORG AND OE3, SUPPLIERS, OFFICERS, DIRECTORS, EMPLOYEES, REPRESENTATIVES, CONTRACTORS AND AGENTS, FROM ANY AND ALL CLAIMS (INCLUDING, BUT NOT LIMITED TO, CLAIMS FOR DEFAMATION, TRADE DISPARAGEMENT, PRIVACY AND INTELLECTUAL PROPERTY INFRINGEMENT) AND DAMAGES (INCLUDING ATTORNEYS' FEES AND COURT COSTS) ARISING FROM OR RELATING TO ANY ALLEGATION REGARDING: (1) YOUR USE OF OE3.ORG (2) OE3.ORG USE OF ANY CONTENT OR INFORMATION YOU PROVIDE, AS LONG AS SUCH USE IS NOT INCONSISTENT WITH THIS AGREEMENT; (3) INFORMATION OR MATERIAL POSTED OR TRANSMITTED THROUGH YOUR MEMBERSHIP ACCOUNT, EVEN IF NOT POSTED BY YOU; AND, (4) ANY VIOLATION OF THIS AGREEMENT BY YOU.
Miscellaneous
Oe3.org reserve the right to change these Terms of Use at any time in its discretion and to notify users of any such changes solely by changing these Terms of Use. Your continued use of oe3.org after the posting of any amended Terms of Use shall constitute your agreement to be bound by any such changes. Your use of this site prior to the time these Terms of Use were posted will be governed according to the Terms of Use that applied at the time of your use.
Oe3.org may modify, suspend, discontinue or restrict the use of any portion of oe3.org, including the availability of any portion of the content at any time, without notice or liability. Oe3.org may deny access to any person or user at any time for any reason.
These Terms of Use will be governed by and construed in accordance with the laws of the State of California, without regard to its conflicts of law provisions. You hereby agree that any cause of action you may have with respect to oe3.org must be filed in a federal or state court located in Oakland, California, within two months of the time in which the events giving rise to such claim began, or you agree to waive such claim. You agree no such claim may be brought as a class action. If for any reason any provision of this agreement is found unenforceable, that provision shall be enforced to the maximum extent permissible, so as to effect the intent of the parties as reflected in that provision, and the remainder of the agreement shall continue in full force and effect. Any failure of oe3.org to enforce or exercise any provision of this agreement or related right shall not constitute a waiver of that right or provision. The section titles used in this agreement are purely for convenience and carry with them no legal or contractual effect. In the event of termination of this agreement for any reason, you agree the following provisions will survive: The provisions regarding limitations on your use of content, the license(s) you have granted to oe3.org, and all other provisions for which survival is equitable or appropriate.
In the case of a conflict between these terms and the terms of any electronic or machine readable statement or policy (for example, an electronic privacy policy), these Terms of Use shall control. Similarly, in case of a conflict between these terms and our Privacy Policy, these Terms of Use control.
Business Holding Association
Operating Engineers Local Union No. 3 Building Holding Association is a 501(c)(2) organization organized for the exclusive purpose of holding title to property and performing the property management of Local 3's halls throughout Northern California, Hawaii, Northern Nevada and Utah.
Scholarship Foundation
Operating Engineers Local Union No. 3 Scholarship Foundation is a 501(c)(3) non-profit charitable corporation. The Fund hosts an annual charity golf tournament in Northern California to raise monies to grant six academic and 25 merit college scholarships for children of Local 3 members.
Community Service Fund
Operating Engineers Community Service Fund is a 501(c)(3) non-profit charitable corporation which assists the community at large. The Fund hosts charity golf tournaments in Northern California, Northern Nevada and Utah to raise monies to give to charitable organizations such as Make-a-Wish Foundation®, Moms on the Run and The Dale B. Hull Foundation.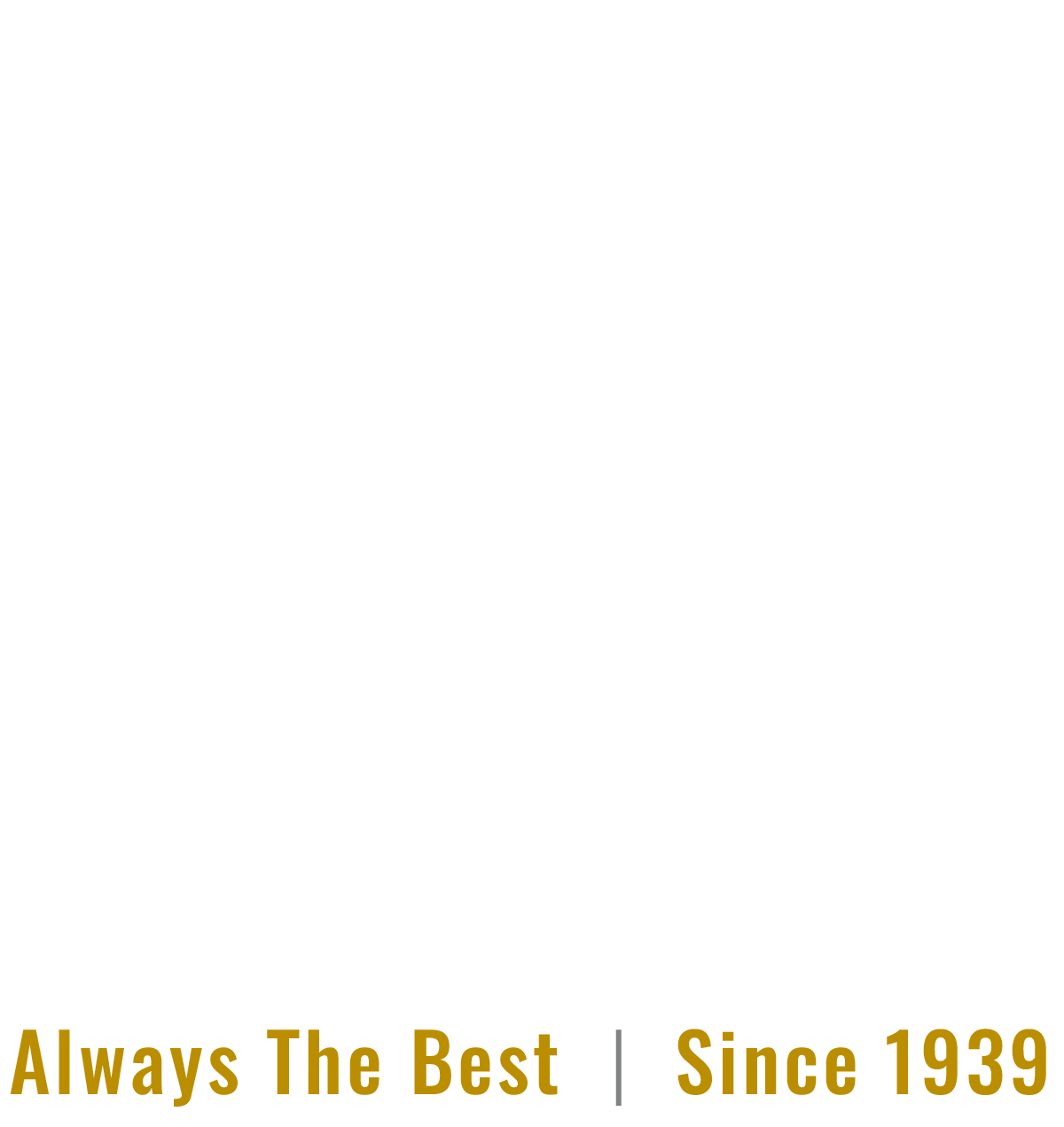 Contact
Retirement
(800) 532-2105
(800) 251-5014